Rumble in the Concrete Jungle: Corvette ZR1
Play Video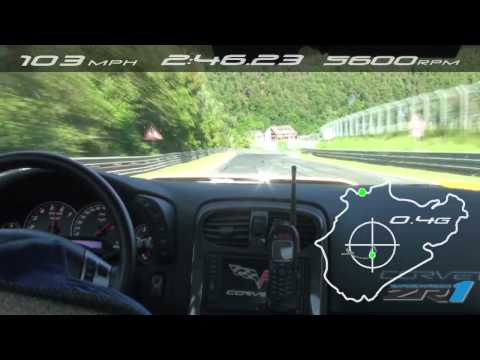 July 11, 2012
---
(26) Comments
---
If you ever get the chance to drive the Corvette ZR1, it's easy to mistake it for a rocket. Known as the most powerful production Corvette to date, Chevrolet actually had to cut over 100 horsepower in order for it to race in a class with other cars "just to be fair."
With a modified LS3 engine, dubbed the LS9, as you can see scrawled through the transparent hood, it's 6.2 liters of raw power attached to a chassis.
It's the most powerful car ever made by General Motors.
It has all the straight-line speed you can ask for, topping out at 205mph, but an adjustable suspension that helps with corners as well, nixing the notion that "American cars can't turn."
You won't be able to stop from grinning in Most Wanted as the car takes you all the way up 66mph using only first gear! The supercharger can pack 10.5psi of boost, helping make your getaway that much quicker.
If there was a downside to the ZR1, it would be its inability to be sneaky. While it may look like a stealth bomber, the incredible exhaust note can be heard for blocks, ruining most chances of sneaking up on rivals and cops to take them down. Then again, by the time they hear you coming, it will probably be too late!
Yet not everything in Most Wanted is about speed. There are plenty of sharp corners you'll need to conquer, and the carbon-ceramic brake rotors give you all the help you need, along with some aero additions on the body.
The Corvette ZR1 is out to prove its mettle, and with all the power underneath the hood, there's not much more proof needed.