Play Video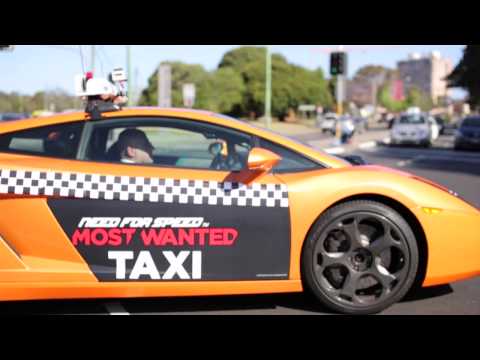 When EA Australia created a custom Most Wanted taxi and started ferrying passengers across town in a Lamborghini Gallardo, they hoped it would be a nice surprise for Most Wanted fans in need of a ride.
Check out the video to see how they got on.
What they didn't expect was that one unsuspecting cop would get caught flouting a recent law banning any use of mobile phones while driving, while grabbing some irresistable snaps of the Gallardo cab stopped at lights.
Busted!
Want to embarras the cops in a hot Lamborghini? Get Most Wanted now.